Looking for caters with a brilliant reputation across Cumbria? You've found the right team. We specialise in party and special event catering for all sorts of occasions, big and small. Our Hog Roast team in Cumbria will take all the hassle out of feeding your guests at your next party or business event.
We have over a decade's experience in the business and provide everything you'll need to feed your guests and make sure they're satisfied whatever their tastes, and whatever your budget. Let us wow your guests and surprise them with party food that really makes a brilliant impression on their eyes and their appetites!
Catering and Hog Roasts for Important Occasions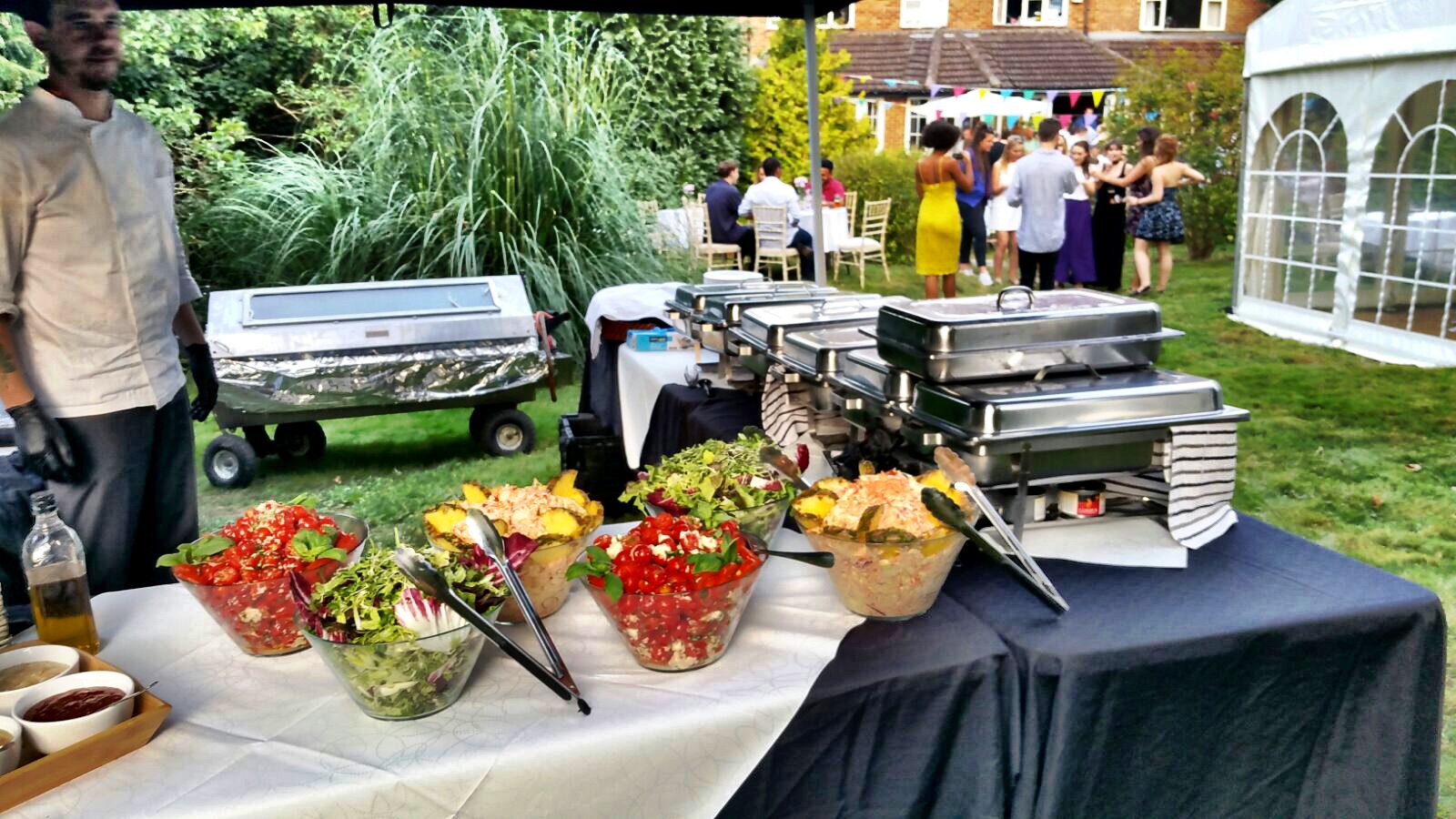 The dishes we craft are produced from only the finest ingredients, all sourced locally where possible. You can pick from our classic hog roast menu or from our fine dining and gourmet menus. We have fourteen menus in total to choose from, each of them is updated regularly. Our food is beautifully presented on high-quality plastic tableware with cutlery too. We find that hog roast provide a visual spectacle as well as a filling treat, so we make sure that our whole buffet tables are just as dramatic.
Our catering provisions can be tailored for parties of any size; you can choose to have two free-range hogs or a selection of other roasts meats if you are catering for a particularly large gathering.
Hire a Hog Roaster
Don't want staff at your party? That's no problem, you can enjoy our catering services with the use of hog roast machine hire. We can drop off a machine, along with the hog and other dishes, so you can cook and serve your food yourself – perfect for private gatherings with family where external staff is unnecessary.
We provide everything the hog roast machine, cooking gas, a demonstration on how to cook using the machine and anything else you need from us! We include the added advantage of pick-up on return and you don't even need to clean the machine before we take it away. You just cook, enjoy the food and let us do the dirty work.
Hog roasts in Cumbria start from £250, but please do get in touch to find out exactly what our cost would be based on your exact event requirements. Get ready to let someone else take the stress out of feeding you party attendees. We promise you won't be disappointed