Looking for caters with a brilliant reputation across Cumbria? You've found the right team. We specialise in party and special event catering for all sorts of occasions, big and small. Our Hog Roast team in Cumbria will take all the hassle out of feeding your guests at your next party or business event. Hog Roast Cumbria are the number one suppliers of hog roast catering in the area. Our highly experienced team can make any volume of hot food for events on any scale, as well as being able to freshly prepare a wide range of sides, salads, and more formal menus.
As well as expecting the highest standard of free-range meat, you will also be able to enjoy the freshest locally sourced produce in all of your dishes. All will be moulded by our creative catering team into beautifully made contemporary dishes that offer more than enough variety to accommodate the different tastes and dietary needs of your guests.
Cumbria has hundreds of attractions however in the county, there is a highly-recommended hog roasting company that is spoke about amongst the people, Hog Roast Cumbria. Our service is often the talk of the towns as we attend many events that are celebrated.
Catering and Hog Roasts for Important Occasions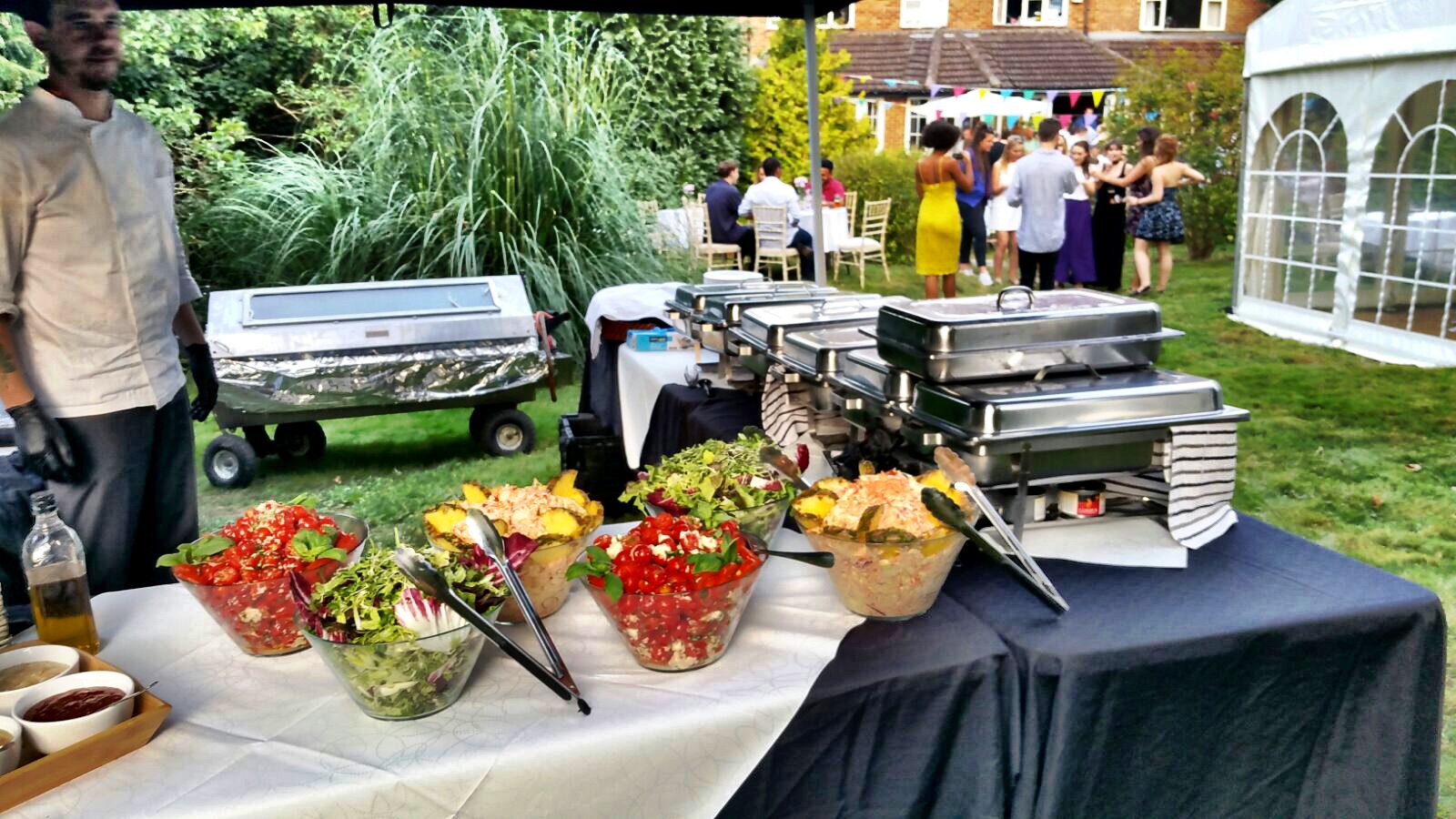 The dishes we craft are produced from only the finest ingredients, all sourced locally where possible. You can pick from our classic hog roast menu or from our fine dining and gourmet menus. We have fourteen menus in total to choose from, each of them is updated regularly. Our food is beautifully presented on high-quality disposable plates with cutlery too, or you can opt for china crockery. We find that the hog roast provides a visual spectacle as well as a filling treat, so we make sure that our whole buffet tables are just as dramatic.
We are the ideal catering option for large outdoor events as well as smaller indoor parties at any time of year. We are able to travel to, and catering in any type of venue with ease and seamlessly adapt to our environment wherever we are catering.
We have menus to suit any occasion from our informal buffet style menus to our formal sit down three-course meals with a wide range of tempting delicious dishes and a hog roast as the centre piece. Contact us or use our enquiry form to discuss which menu is best for you!
Hire a Hog Roaster

Don't want staff at your party? That's no problem, you can enjoy our catering services with the use of hog roast machine hire. We can drop off a machine, along with the hog and other dishes, so you can cook and serve your food yourself – perfect for private gatherings with family where external staff is unnecessary.
As well as providing you with comprehensive catering solutions and the best hog roasts in Cumbria for any occasion, we are delighted to also be able to help you to host your own hog roast event by giving you the opportunity to hire a hog roast machine from us.
If you are looking for an affordable yet effective way of doing your own catering for an event you have on the horizon, hiring a hog roast machine is the answer. If you hire a machine from us, you will benefit from the most advanced hog roast catering technology, as well as our extensive experience and expert advice every step of the way in order for you to achieve your own hog roasting triumph!